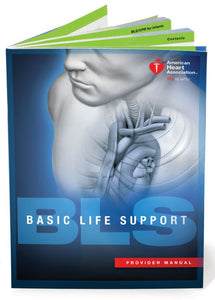 The Premier Emergency Preparedness Basic Life Support (BLS) course is a classroom, video-based, instructor-led course that trains participants to promptly recognize several life-threatening emergencies, give high-quality chest compressions, deliver appropriate ventilations and provide early use of an AED.
The BLS course is also available as blended learning with online training followed by a skills session with an instructor. 
Audience
This course is designed for healthcare providers and students working in the medical field (Physicians, Dentists, Pharmacists, Nurses, EMTs, Paramedics, LifeGuards, etc).
---
Course Length
The course lasts a maximum of 4 hours.
---
Schedule
View our current schedule of classes ______________.
---
Groups
For special group pricing please contact us at training@premier-ep.com
---
Course Materials
BLS Student Workbook is included in the course fee for each student. 
---
Certification Course Card
Upon successful completion of the course, including a skills test, students receive a Basic Life Support course card, which is valid for two years.
---
Cancellation Policy
Class fees are non-refundable. Refunds are not provided if an individual cancels, does not attend or does not complete the entire class.